Description
The Vivicon Ophthalmic Camera is a compact system with a small footprint and integrated touchscreen tablet. Fully automatic 3D tracking and image capture makes operation simple for the technician and comfortable for the patient. Retinal and external images can be reviewed on the touchscreen tablet or exported to an exam lane or office network.
Efficiency and Utility
Staff training on system operation is minimal and patients appreciate the motorized chinrest feature and quick test time. The convenient touchscreen interface serves as the operational hub for image capture, review, and export to the office network or exam lane.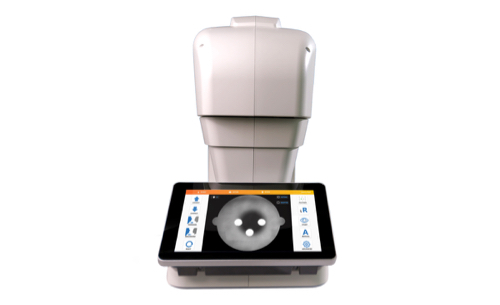 Integrated Tablet Interface
Image Acquisition at the Touch of a Button
Fully automatic 3D tracking and image capture makes camera operation simple, and the forward/backward buttons assist with patient positioning. Patient data entry, image capture and photo review functions are easy to perform using the touchscreen tablet that is intuitive for even the most novice user.
Multiple Capture Modes
The desired fixation setting can be selected for a single photo or up to three settings may be selected to create a Montage image. Vivicon also offers a Manual Mode option with a convenient menu guide to walk the operator through the steps. For those occasions when an external photo of the eye is needed, attach the forehead adapter and select Cornea Mode to capture the image.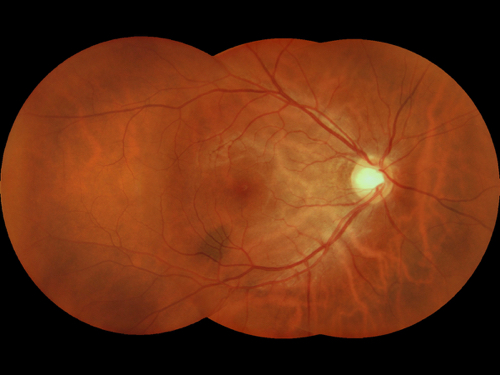 Montage Image