Description
LessDrops is a portfolio of combination topical, ophthalmic compounded formulations for use following LASIK, PRK, cataract, and other ocular surgeries. The three variations (see Table 1) contain combinations of the three primary classes of medications used around the time of surgery in a single bottle–a corticosteroid, nonsteroidal anti-inflammatory (NSAID), and antibiotic–which can offer patients convenience by reducing the number of drops administered daily and potential cost savings.
Table 1: LessDrops Formulations
| Formulations | Molecules | Concentration |
| --- | --- | --- |
| Pred-Gati | Prednisolone and gatifloxacin | (1/0.5)% |
| Pred-Gati-Brom | Prednisolone, gatifloxacin and bromfenac | (1/0.5/0.075)% |
| Pred-Brom | Prednisolone and bromfenac | (1/0.075)% |
Combined for Convenience and Cost-Benefits
Combination drugs can simplify the traditional postoperative regimen to a single bottle versus two or three medications with different tapering schedules (see Table 2). Furthermore, multiagent formulations avoid the washout effect resulting from hasty instillation of consecutive drops.
Although patients must typically pay out of pocket because most insurance companies do not cover compounded topical medications, potential cost-savings of compounding and combined medications may make the total expenditure less.1
Table 2: Example Postoperative Regimen Comparison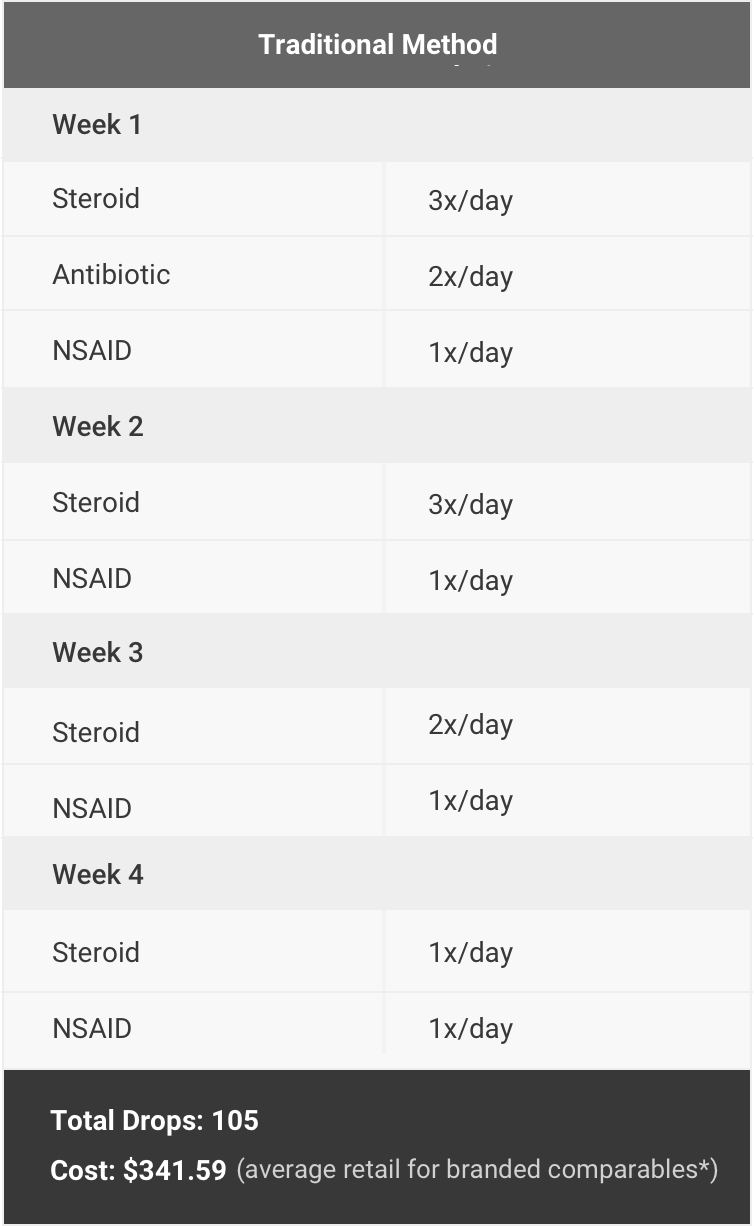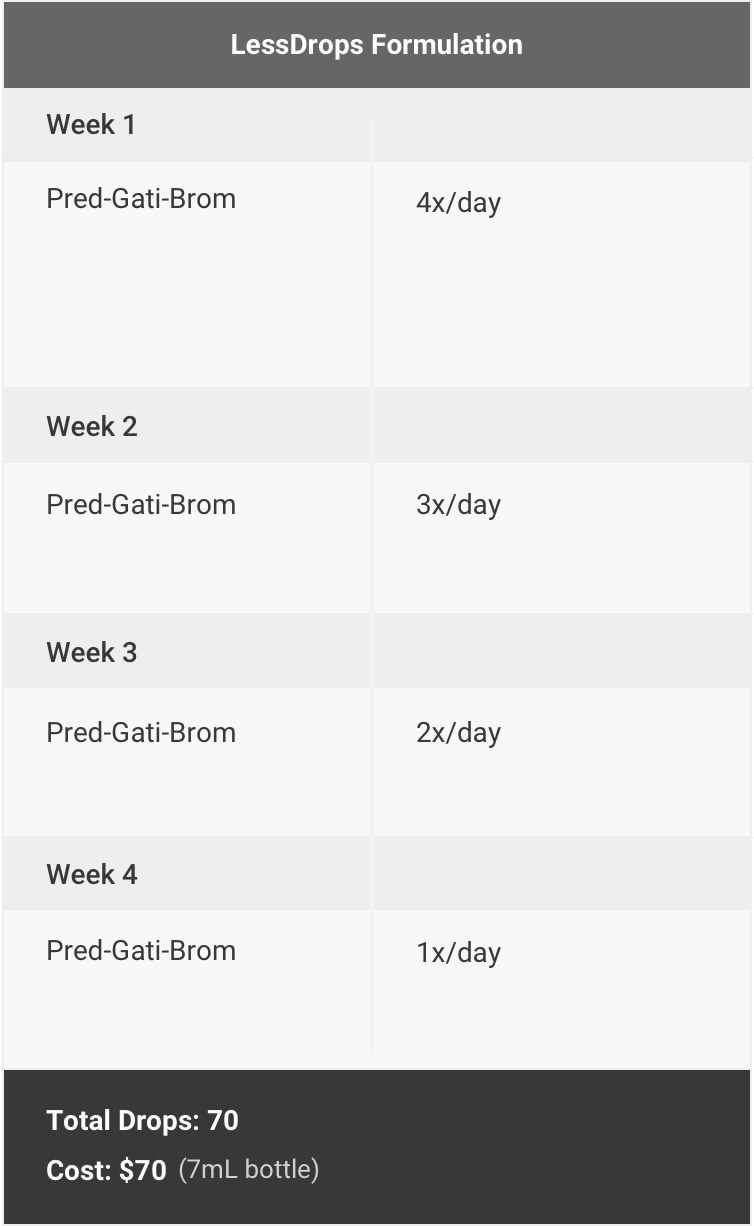 *Pricing based on average retail prices for branded comparables reported by GoodRx.com (accessed March 2018). Actual dosing regimen may vary.
Benefits Bestowed By 503B Pharmacies
As a 503B compounding pharmacy, ImprimisRx is able to make medications in bulk without patient-specific prescriptions and ship directly to surgical centers. Dispensing postoperative medications from the practice saves patients a trip to the pharmacy, eliminates pharmacy callbacks, and assures surgical staff that the patient has the proper medications.
To satisfy requirements of 503B, facilities are inspected by the FDA and manufacturing protocols must meet Current Good Manufacturing Processes (cGMP) guidelines to safeguard quality and safety. Each batch is tested for potency, sterility, and endotoxins, and continuous environmental testing is conducted to evaluate potential routes of microbial contamination that could arise from the air, surfaces, process, operation, or personnel practices.